Collagen - monthly treatment 30 x 50 g - food supplement
107.00 €
Availability: In Stock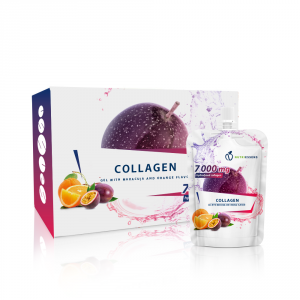 In Stock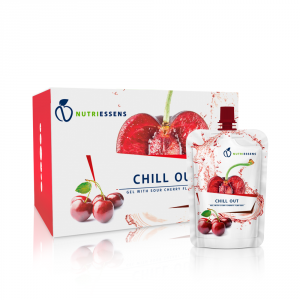 Less than 5 pcs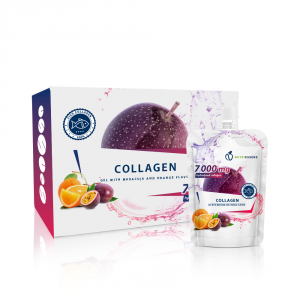 Less than 5 pcs
Collagen - monthly treatment 30 x 50 g - food supplement


ESSENS Collagen - Food supplement Monthly Pack – monthly treatment Package content: 30 x 50 g (4 x weekly treatment + 2 pc FREE) The food supplement from the Nutriessens production line in the form of a delicious fruit gel, containg orange juice from the concentrate (min. 5%) with maracuja flavour, contains 7 000 mg of animal and vegetable collagen, Acerola extract (vitamin C), L-Tryptofan and Xylitol. Behind the product development is the ESSENS Scientific Board team, made up of experts and pharmacists, who have been in the industry for many years. The food supplement was developed and is being manufactured under pharmaceutical supervision in the Czech Republic, in compliance with the strictest EU rules and standards. Production is subject to GMP and HACCP certification. The gel does not contain artificial dyes, gluten and lactose, very low glycemic index allows the use of the food supplement to those with diabetes.
ESSENS Collagen is thanks to vitamin C suitable for:
Contribution to normal collagen formation for the normal functions of the bones, cartilage, gums, skin and teeth
Helps to restore skin elasticity
Positive effect on nails and hair
The gel form of the food supplement was chosen primarily for bioavailability in the organism. An important aspect to gel form then played a taste because pure collagen does not taste too well, but in combination with fruit components, its taste becomes delicious. Practical packaging with an accurate 50 g daily dose it allows an immediate consumption and thanks to a sealing cap can be spread over a longer period of time. Recommended dosage: 1 pack of gel (50 g) daily. Abide by drinking regime. Ingredients: Drinking water, hydrolysed collagen, xylitol, orange concentrate (min. 5%), stabilizers: gum acacia, xanthan gum, starch, Acerola extract (Vitamin C 25%), L-tryptophan, aroma, acid: ascorbic acid, citric acid, preservatives: sorbic acid potassium benzoate, sodium benzoate. Nutritional values in 100 g: Energy value 542 kJ (128 kcal); Fats 0 g, of which saturates 0 g; Carbohydrate 0 g, of which fats 0 g; Protein 14 g; Salt: 0,06 g. Vitamin C content: 165mg in 50 g/ 206 % dietary reference intake, 330 mg in 100 g / 412 % dietary reference intake Precaution for use: Do not exceed the recommended daily dose. This product is marketed as a food supplement. Food supplements are not a substitute for a varied diet. It is not intended for children under 3 years, pregnant or breastfeeding women. Manufacturer: ESSENS EUROPE SE, Zaoralova 3045/1e, 628 00 Brno What is collagen? Collagen is a protein that forms the basic building material of connective tissues in the organism. The structure of each collagen is divided into 28 types, the first three being the most significant. Type I collagen is the most widespread collagen in the body, occupying 90 % of all collagen, located in the skin, tendons, bones and ligaments. Type II collagen occurs in the cellular cartilage mass. Type III collagen is similar to type I but contains more proteoglycans and glycoproteins. Fibres provide support with soft, supple tissues such as smooth muscle cells or nerve fibres. They also occur in hematopoietic tissues and epithelia. WHAT IS ESSENS CHILL OUT GOOD FOR? LOG IN FOR MORE INFORMATION OR ASK YOUR DISTRIBUTOR.
4 x
2 x Nutriessens Collagen