Laundry Detergent COLOUR
29.70 €
Package content 1 l
Availability: In Stock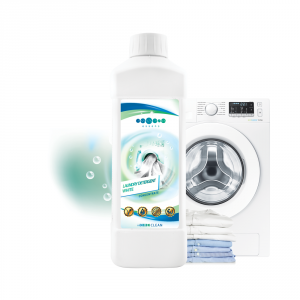 In Stock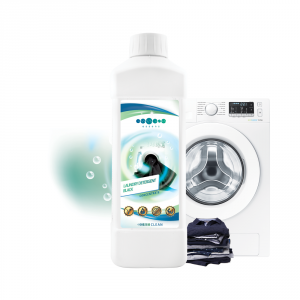 In Stock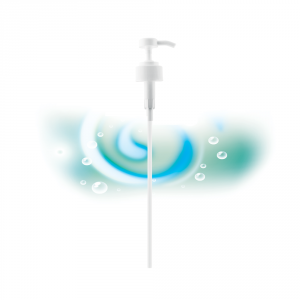 In Stock
Laundry Detergent COLOUR


Volume: 1 000 ml
Highly concentrated detergent for colour in a form of a liquid gel
COLOUR laundry will keep bright colours with protection from fading
Pleasant fresh aroma for a perfect clean feeling
Suitable for hand and machine wash with all types of water hardness
The special formula effectively removes stains, even at low-temperature wash
Protects the fabric from rust stains
Optimal even for washing a fine sportswear
Dissolves easily and rinses without any residues
Does not contain phosphates and bleaching agents
Biodegradable, i.e. non-toxic to the environment
Skin-friendly, dermatologically tested
From 1 litre concentrate up to 50 washes in the washing machine and up to 200 washes by hand washing!
Use: Machine washing: It is recommended for washing at water temperatures between 15 – 60 °C. Recommended dosage for 4-5 kg of laundry: slightly soiled laundry – 20 ml/ soiled laundry – 30 ml/ heavily soiled laundry – 40 ml.
Hand washing: Add 5 ml of ESSENS Home Clean Laundry Detergent colour to 10 litres of water, wash the laundry and rinse thoroughly with plenty of water.
Warning: Read the instructions carefully. Do not use for cleaning a face, hands, body or food. Keep out of the reach of children. Causes serious eye irritation. In case of contact with eyes, rinse immediately with plenty of water. Remove contact lenses, if present and easy to do so, continue rinsing and seek medical help. After contact with a skin, wash immediately with plenty of water and soap. If swallowed, seek medical advice and show the product label or packaging. Contains protease and may produce an allergic reaction.
Ingredients: >30% Nonionic Surfactant, 5-15% Soap, Ethanol, Potassium Hydroxide, Enzyme and Parfum.